A GALLERY OF WORKS FROM CONCRETE POOL SYSTEMS
Concrete Pool Systems are concrete swimming pool builders based in Auckland, experts and experienced in all aspects of inground concrete swimming pool design & construction and concrete swimming pool restoration & refurbishment.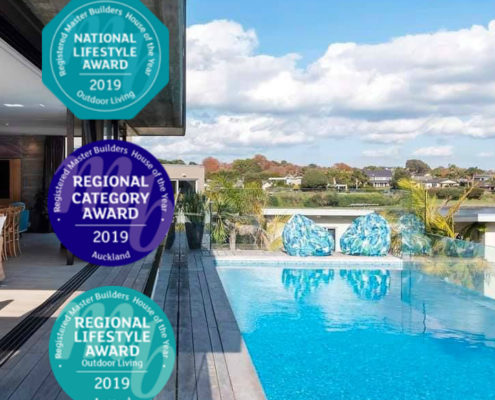 This stunning, elevated pool and is an absolute celebration of the ultimate Kiwi outdoor lifestyle. It's no surprise that the project scooped the National Outdoor Award and Regional Lifestyle Outdoor Living Award this year!