Concrete Pool Refurbishment and Restoration
We are experts in concrete swimming pool full restorations. Our full service includes pool resurfacing, filter equipment replacement and upgrades, pool tiling and various heating options. Swimming pool technology has come a long way over the years and we have many options on offer to make your swimming pool more appealing and functional while also adding value to your home.
Concrete Pool Systems have completed hundred's of refurbishments and restorations on commercial and residential inground, concrete swimming pools throughout Auckland.
Diamond Brite Exposed Aggregate is the most popular of surfaces for concrete or inground pools. Marble or Hydrazzo are a more expensive option. All of the swimming pools finishes we offer, will completely transform your pool and add style and value to your home and landscape.
Concrete pools require a new plaster surface every 20 – 25 years. Over this time the coated surface of a swimming pool will deteriorate, which can affect the water quality and can have an impact on the pool filtration system. Plaster coatings will stain and break down, and paint coatings will fade and oxidize creating a milky residue in the water.
It is therefore important to renew these surfaces when they start to deteriorate to keep your pool in pristine condition.
---
Concrete Pool Systems are concrete swimming pool builders based in Auckland, experts and experienced in all aspects of inground concrete swimming pool design & construction and concrete swimming pool restoration & refurbishment.
---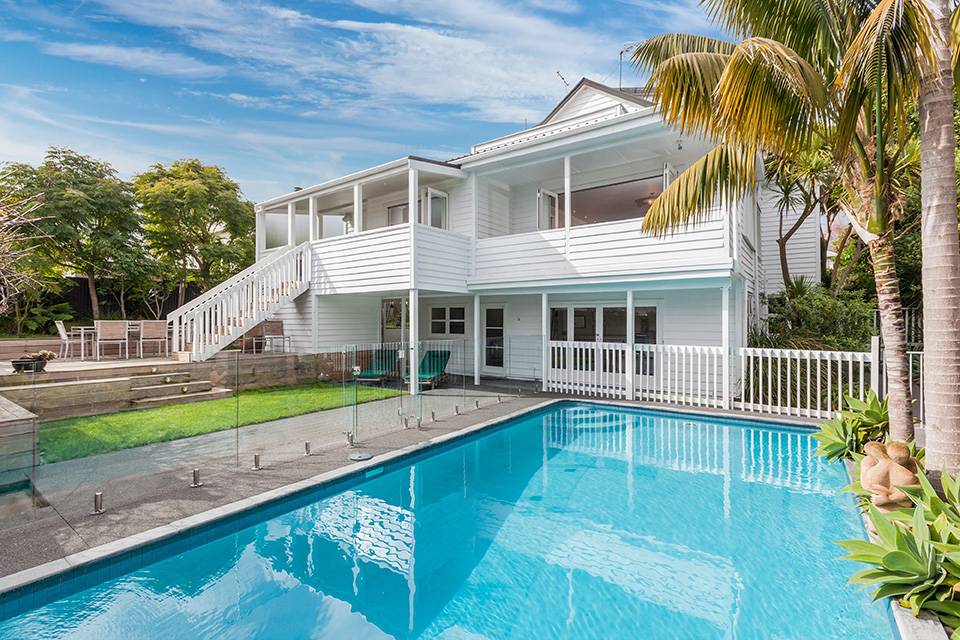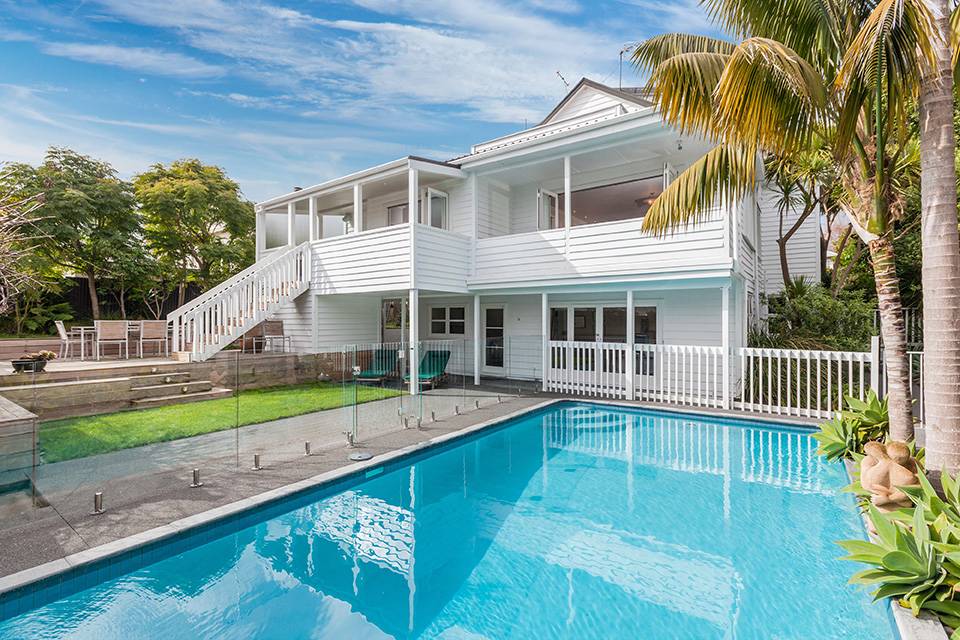 Our Complete Pool Refurbishment Service includes:
Pool Resurfacing
Pool Plaster Coating
Pool Tiling
Replacing Pool Copings
Replacing Skimmers
Pool Lighting Systems
Upgrading Pool Equipment (only if required)
Pool Filtration Systems Upgrade (Chlorine, Ozone, Salt)
Pool Heating Systems (Solar, Gas, Heat-pump)
BIG RENOVATION POOL AND SPA PROJECT
Coloured Plaster is one of the most popular pool surface finishes for concrete-sprayed pools or inground pools. Using products such as Quartzon plaster will completely transform your pool, providing life span, adding style and value to your home, and giving your landscape and outside surroundings that much coveted look and lifestyle!
This was a big refurbishment job as the pool was large at 14.0m x 6.5m. Plastered in a clever combination of "Ice Blue" quartzon and an "Ice Blue" mosaic tile pool band, this was nothing short of a perfect match! It may seem way too obvious for some and clients will often go for a contrasting look, however this union really popped!
These photos show just a little of what was a huge undertaking with a beautifully finished result. The owner was ecstatic, literally grinning from ear to ear.