CONCRETE POOL SYSTEMS ARE REGISTERED INSTALLERS FOR THE QUARTZON POOL COLOUR SYSTEMS
If it's colour you're looking for, Quartzon has it. With nine exquisite colours, Quartzon offers you a choice of colour to ensure your dream pool becomes a reality.
With the addition of StarFleck, Quartzon's visual component has been further enhanced, allowing the surface to sparkle and shimmer in the light. These qualities have led to over 20,000 Quartzon pools being constructed in Australia and New Zealand since 1995 – and this number is growing at a remarkable rate.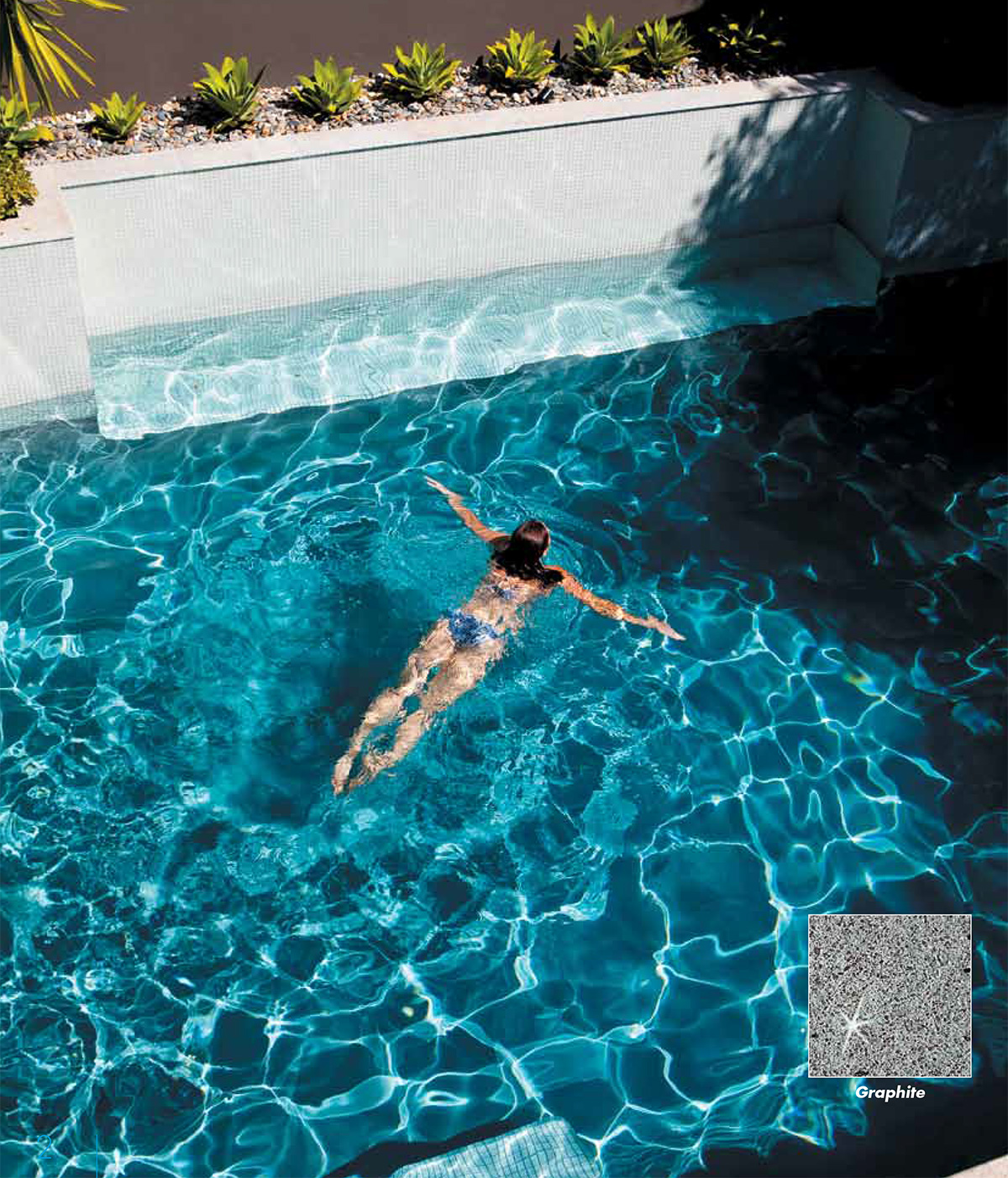 Quartzon is a unique pool render that provides stunning colour and smoothness.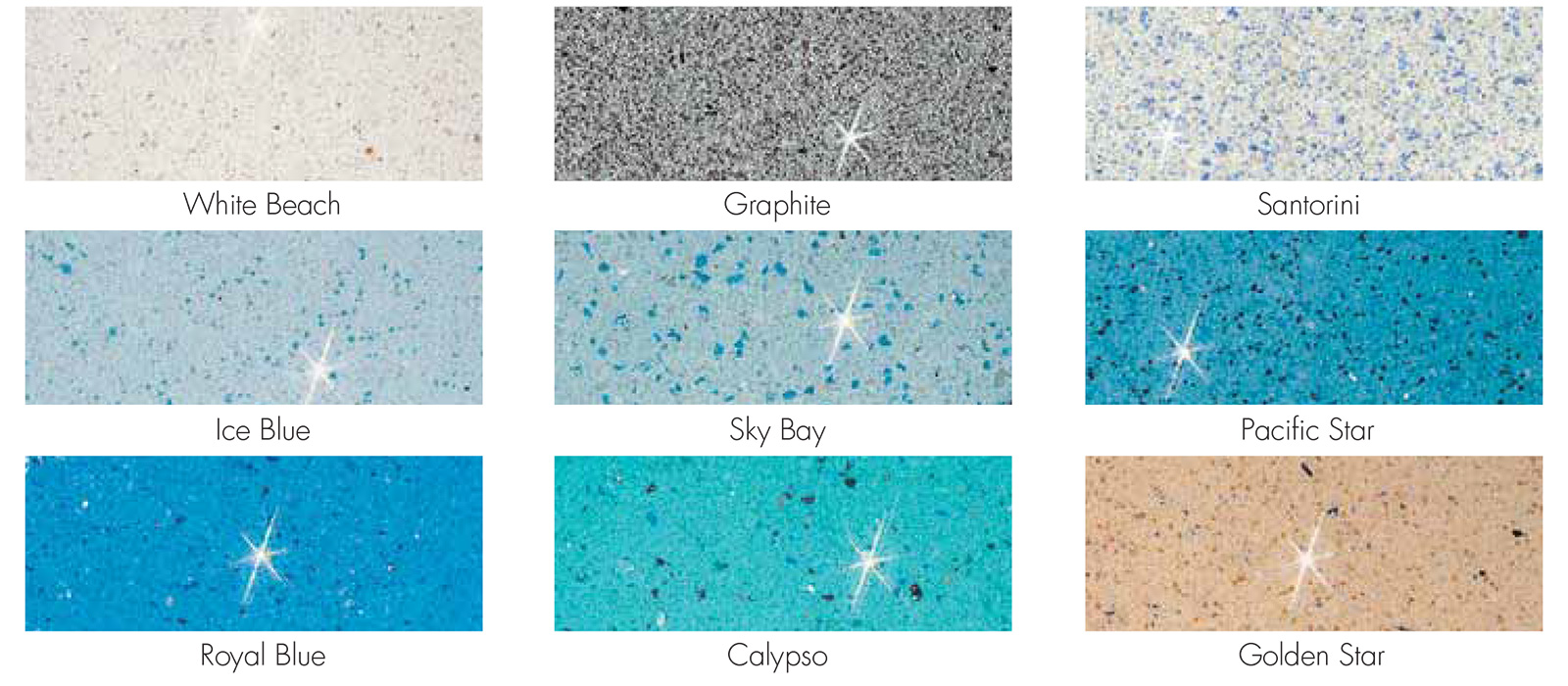 Choosing your Colour
Our colour collections offer so many possibilities to create a pool that is just perfect for you and your environment. However, before you choose a colour for your pool, we encourage you to consider the area surrounding it.
Pools that are located under an open sky can take full advantage of light reflections, to create a richer, 'bluer' tint to the pool water. While pools that are surroundedwith tall trees and shrubs, produce darker shades due to shadows that are cast. Tile bands and the depth of the pool also influence the final colour of your pool.
Colour that lasts
Unlike many other pool surfaces that fade after a short time (because the colour is dyed on), the rich colours in Quartzon are achieved through a technologically advanced colourfast process of ceramic firing. Specialised, fade resistant, iron oxide pigments used to colour the stone and the cement* ensure your Quartzon surface retains its brilliant colour for many years to come.
* Santorini does not contain pigment within the cement.
Colour range
Our collection of nine designer colours gives you the flexibility to choose the look that is just right for you – whether you are renovating an old pool or about to build a new one.
Choose from light, crisp blues, beach lagoon tones or darker blues and aqua green depending on your style and budget.
Colours to suit every budget
Lighter Quartzon colours such as Quartzon White Beach are around the same price as good quality pebblecrete pools.
As the Quartzon colours get darker, more pigments and ceramically coloured stone are required, thereby increasing the investment.
The richer, darker colours such as Quartzon Pacific Star and Quartzon Royal Blue are at the higher end of the scale, yet still remain more cost effective than a fully tiled pool.
Whether you are deciding to have a new concrete pool built, or renovating an existing concrete pool, ask yourself the question, "At the end of the day, what is going to stand out the most about my new pool?"
The answer is the water colour, which is a refracted view of your pool's interior.
In fact, it will represent around 95% of what you will see. Without being overly dramatic, it doesn't matter how much money and planning you invest in the construction of your pool, if the interior isn't right, you will be disappointed with the final outcome.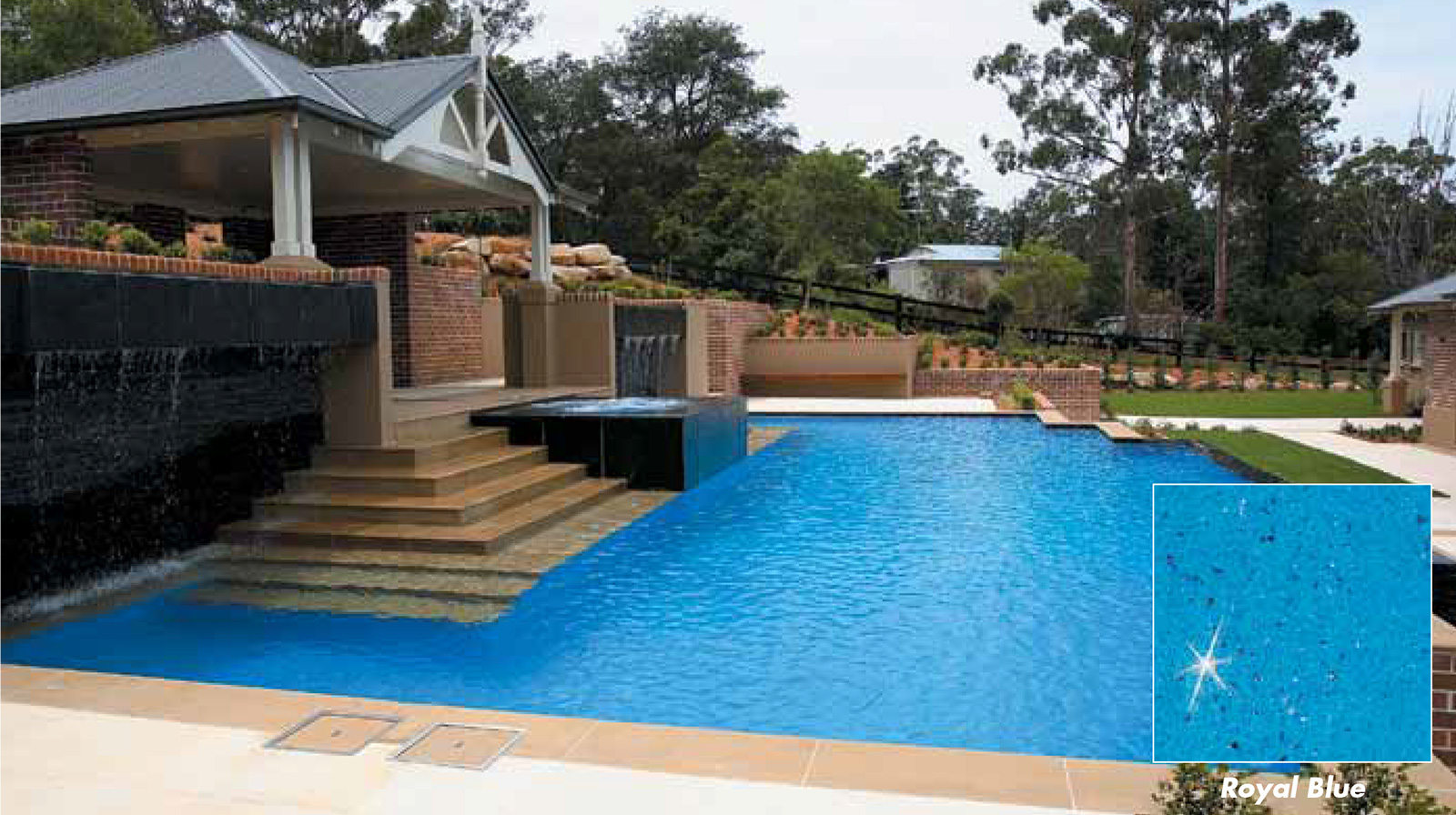 ---
Concrete Pool Systems are concrete swimming pool builders based in Auckland, experts and experienced in all aspects of inground concrete swimming pool design & construction and concrete swimming pool restoration & refurbishment.