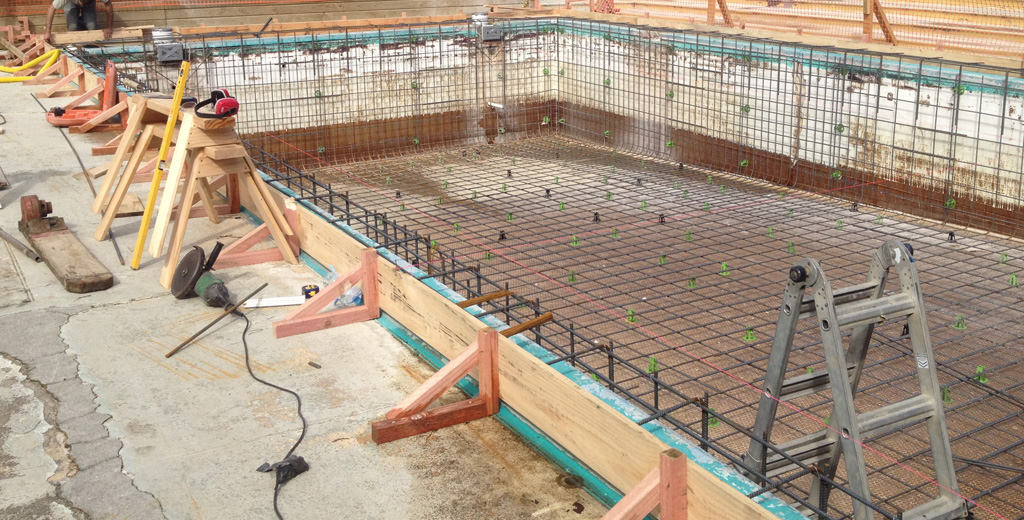 Parakai Auckland – Swimming Pool Refurbishment & Restoration
We constructed a pool inside the existing concrete swimming pool as it was not structurally sound.  It had four splits and it was losing water.
We built a cage and sprayed a shell inside the existing tiled pool. We plastered and used Quartzon because it is a harder, durable finish and less expensive than a full tile finish. The project mangers of this pool were very happy with the outcome.
---
Concrete Pool Systems are concrete swimming pool builders based in Auckland, experts and experienced in all aspects of inground concrete swimming pool design & construction and concrete swimming pool restoration & refurbishment.