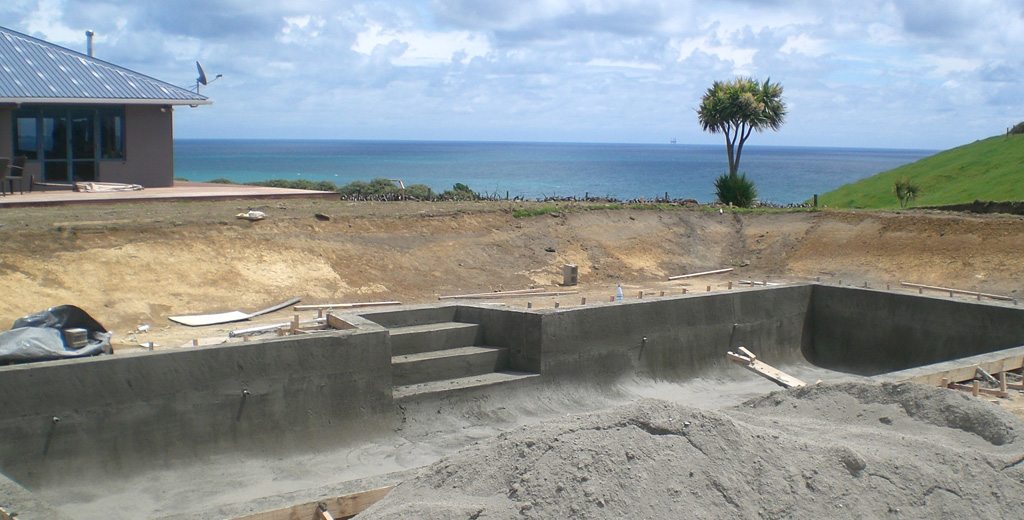 General Construction Photo Gallery
We enjoy photographing every part of the client's pool building process and enjoy reviewing and displaying the results of each completed stage. Here is a selection of some of our favourite photos from past & current pool construction projects.
---
Concrete Pool Systems are concrete swimming pool builders based in Auckland, experts and experienced in all aspects of inground concrete swimming pool design & construction and concrete swimming pool restoration & refurbishment.