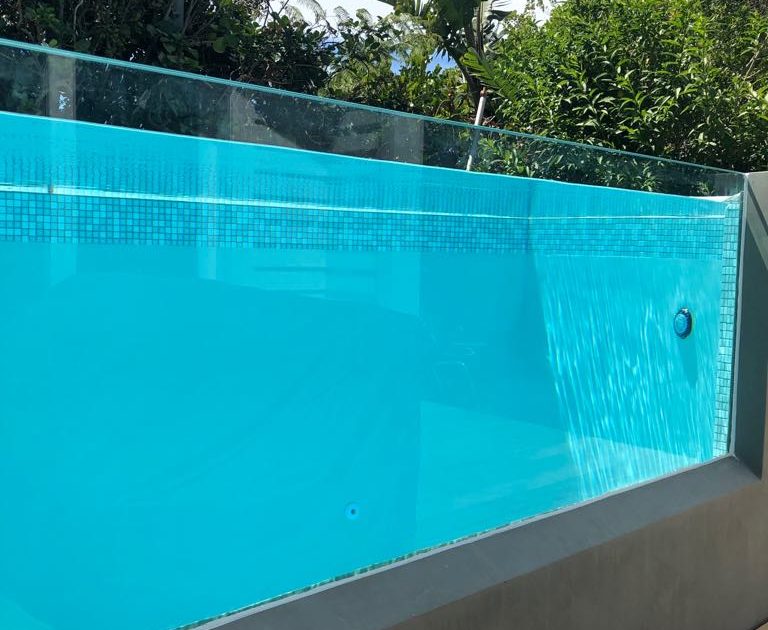 Western Springs Pool
This is nothing under-stated about this under-sized 6.5 x 2.5m pool! It sits 1.2m above the ground and is one of our most unique, individualized  pools. It features a glass side adding loads of drama and interest. The other sides of the pool, are all finished in a smooth sand and cement plaster. The small deck on the left, offers the perfect platform to dive in and show off to the spectators below!
---
Concrete Pool Systems are concrete swimming pool builders based in Auckland, experts and experienced in all aspects of inground concrete swimming pool design & construction and concrete swimming pool restoration & refurbishment.