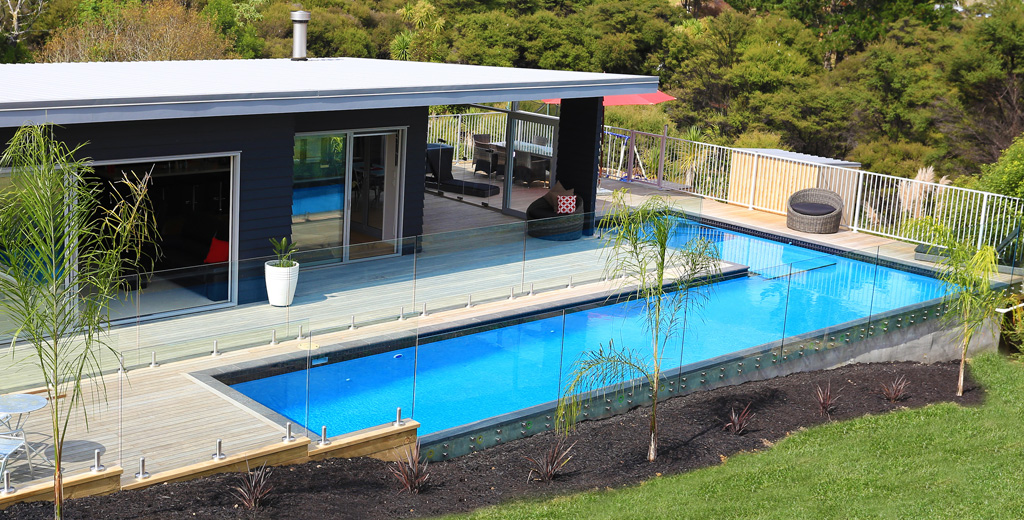 Waitakere Pool
This was a complicated build as half way through the excavation, the land was discovered to be filled, "land fill" (not virgin ground). We had to put 16 piles down 3 metres deep and 400 x 600 bon beams to tie the piers together as seen in the photos in our "In Construction" link below.
The pool was built on top of these. Once that was sorted the job progressed exactly as per ours and the clients expectations,  finished just in time for Christmas celebrations!
---
Concrete Pool Systems are concrete swimming pool builders based in Auckland, experts and experienced in all aspects of inground concrete swimming pool design & construction and concrete swimming pool restoration & refurbishment.