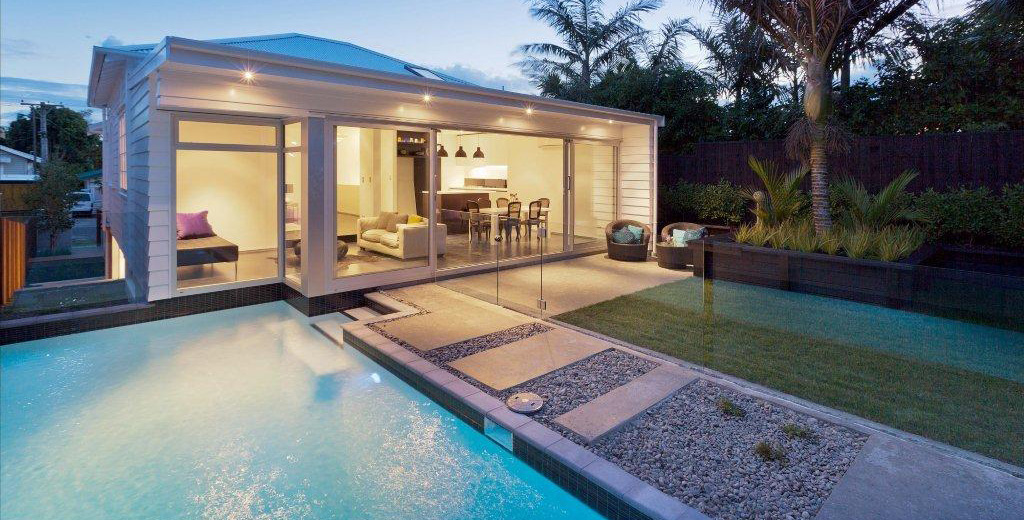 Jessel Street Pool Project
Scott was contracted to build this pool, in a Spec Home with limited outdoor space.
The water feature was important to the client as this was her first spec build, it had to be cost effective. Scott designed the waterfall with that in mind, resulting in a very modern, stylish yet inexpensive design.
We used "White Beach" Quartzon for the pool, which was built right on the boundary, with the house slightly suspended over the edge of the pool.
---
Concrete Pool Systems are concrete swimming pool builders based in Auckland, experts and experienced in all aspects of inground concrete swimming pool design & construction and concrete swimming pool restoration & refurbishment.