A GALLERY OF WORKS FROM CONCRETE POOL SYSTEMS
Concrete Pool Systems are concrete swimming pool builders based in Auckland, experts and experienced in all aspects of inground concrete swimming pool design & construction and concrete swimming pool restoration & refurbishment.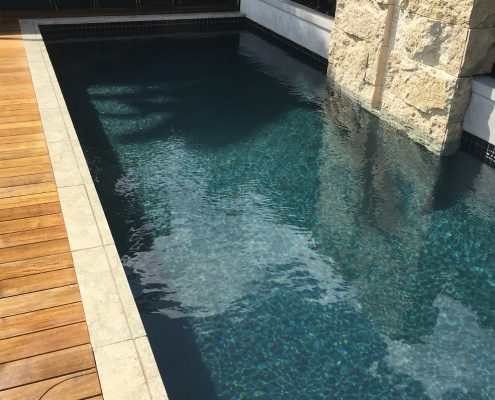 This swimming pool was built to specification and was finished in a dark shade of Hydrazzo plaster, which gave it the effect of being black at night. It fitting in with the surrounds perfectly.