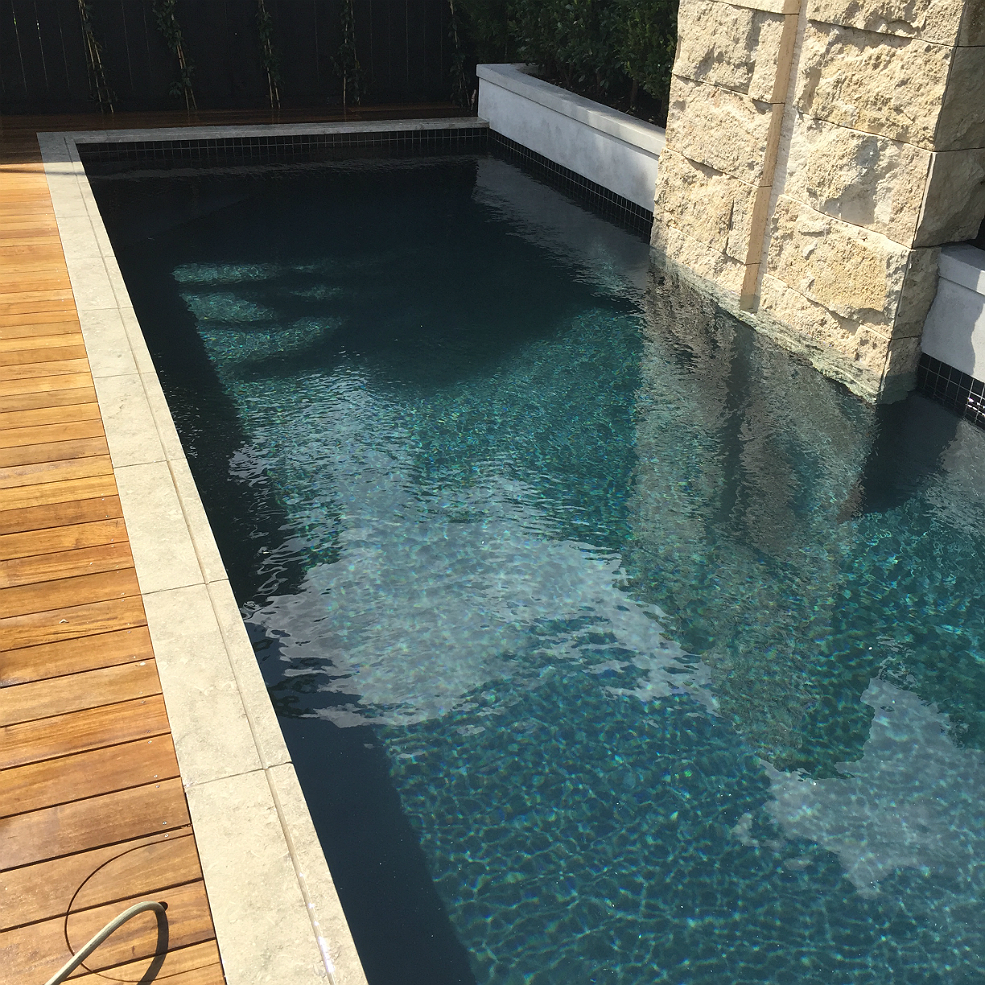 Black Swimming Pool Project
This swimming pool was built to specification and was finished in a dark shade of Hydrazzo plaster, which gave it the effect of being black at night. It fitting in with the surrounds perfectly. The affect was exactly what the architect had wanted and the finish overall, was stunning and impressive. The team at CPS pools were also very happy with the result.
---
Concrete Pool Systems are concrete swimming pool builders based in Auckland, experts and experienced in all aspects of inground concrete swimming pool design & construction and concrete swimming pool restoration & refurbishment.